Services include: fermentation, optimization, modeling, and scale-up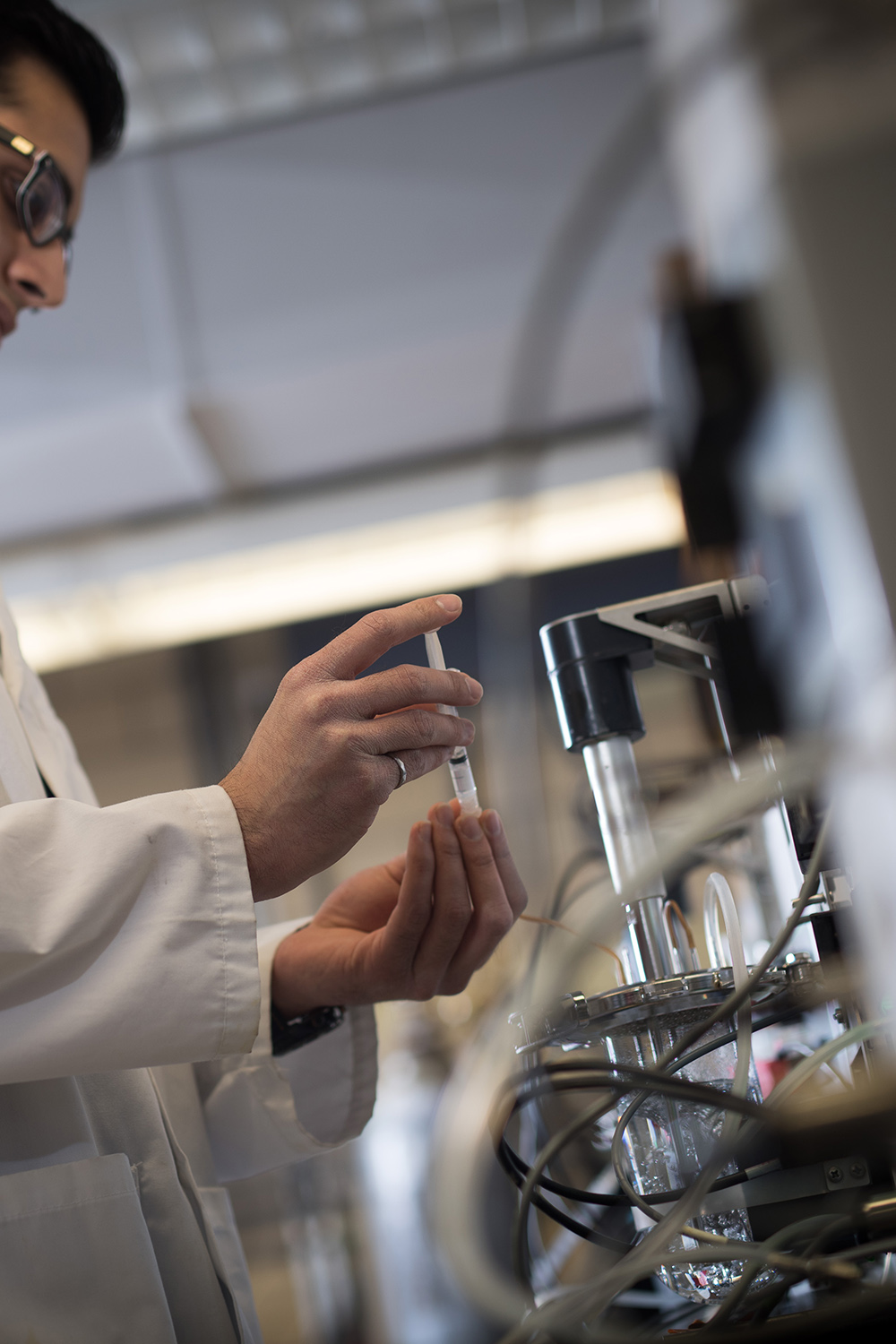 Fermentation
1, 5, and 80 litre reactors
mass flow controllers
pH and DO probes
Online and offline analytics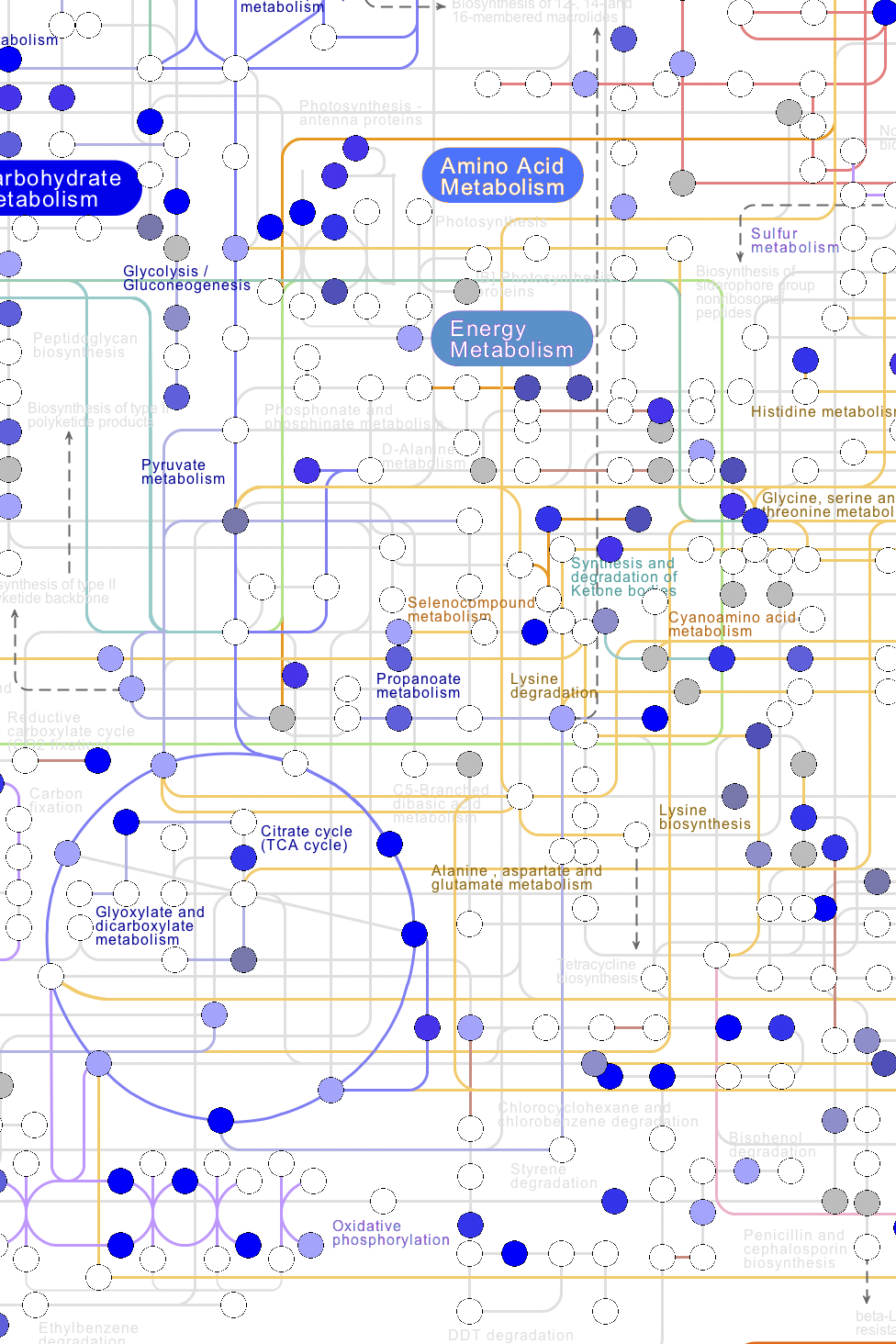 Optimization and Modeling
Metabolic engineering
Synthetic Biology
Enzyme Characterization and Optimization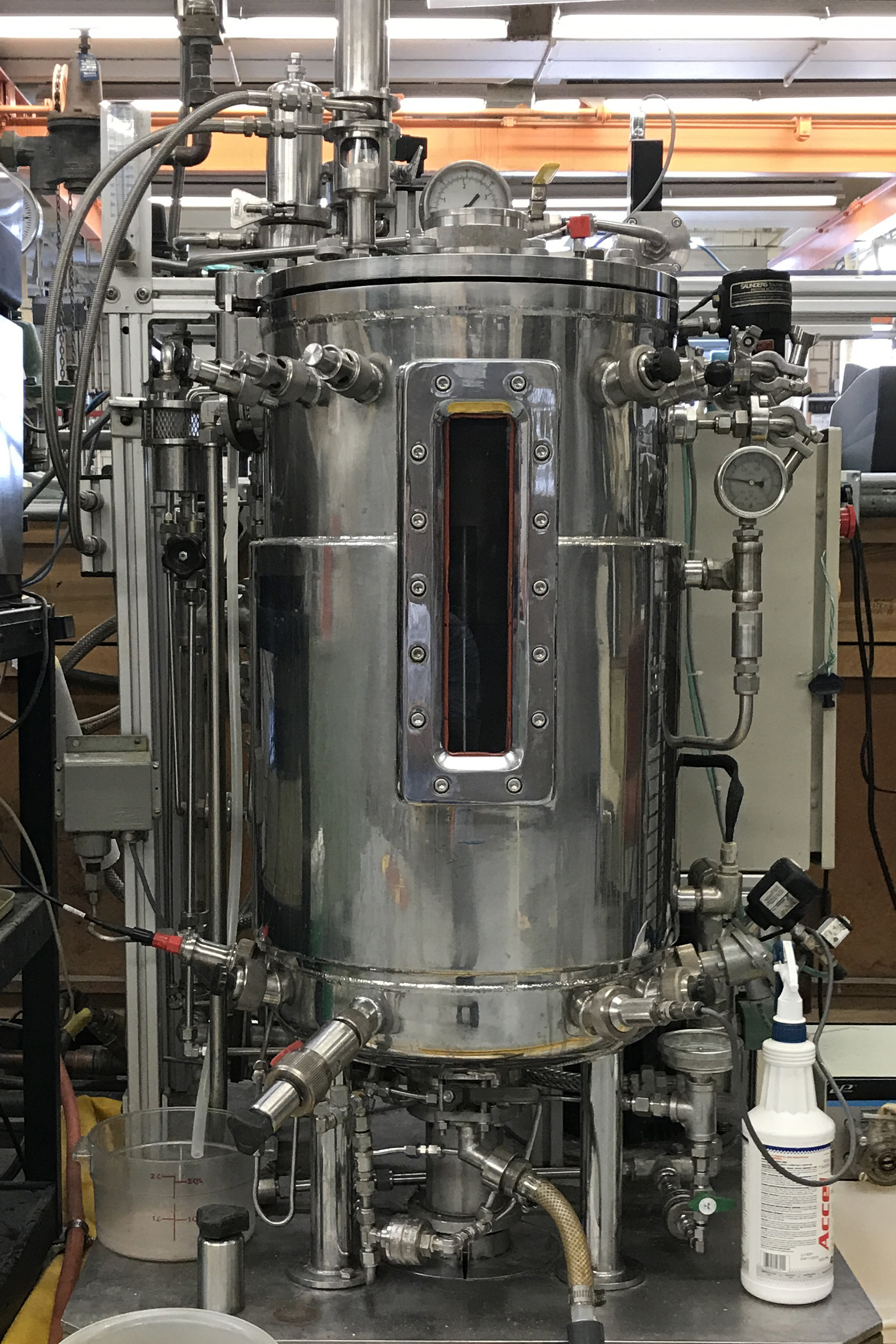 Bioprocess Design
Scale-up
Purification
Technoeconomic Assessment
Biomanufacturing, or the production of chemicals and materials using microbial fermentation, is playing an increasingly important role in the chemical and manufacturing industry. BioZone's ability to engineer and model biological systems opens avenues to produce novel and non-natural products. In doing so, BioZone embodies scale-up at an early stage, helping to ensure target strains will be commercially viable. BioZone is making further investments in biomanufacturing capacity to facilitate fee-for-service use by academic and industrial collaborators.
BioZone has a unique set of skills and tools for development of biomanufacturing processes from microliter to 100L scale. Our liquid handling robotic and integrated plate reader platform allow us to perform high-throughput screening of up to hundreds of samples per day. This enables the assessment of a large number of variables from process conditions to medium com- position, using appropriate experimental designs and response surface methodology.
For scaling-up, we have six 500mL bioreactors, fully equipped with mass flow controllers, pH probes and sensitive DO probes to enable precise control. From here, strains can be scaled to one of three 5L Infors bioreactors, or moved directly to 80L scale.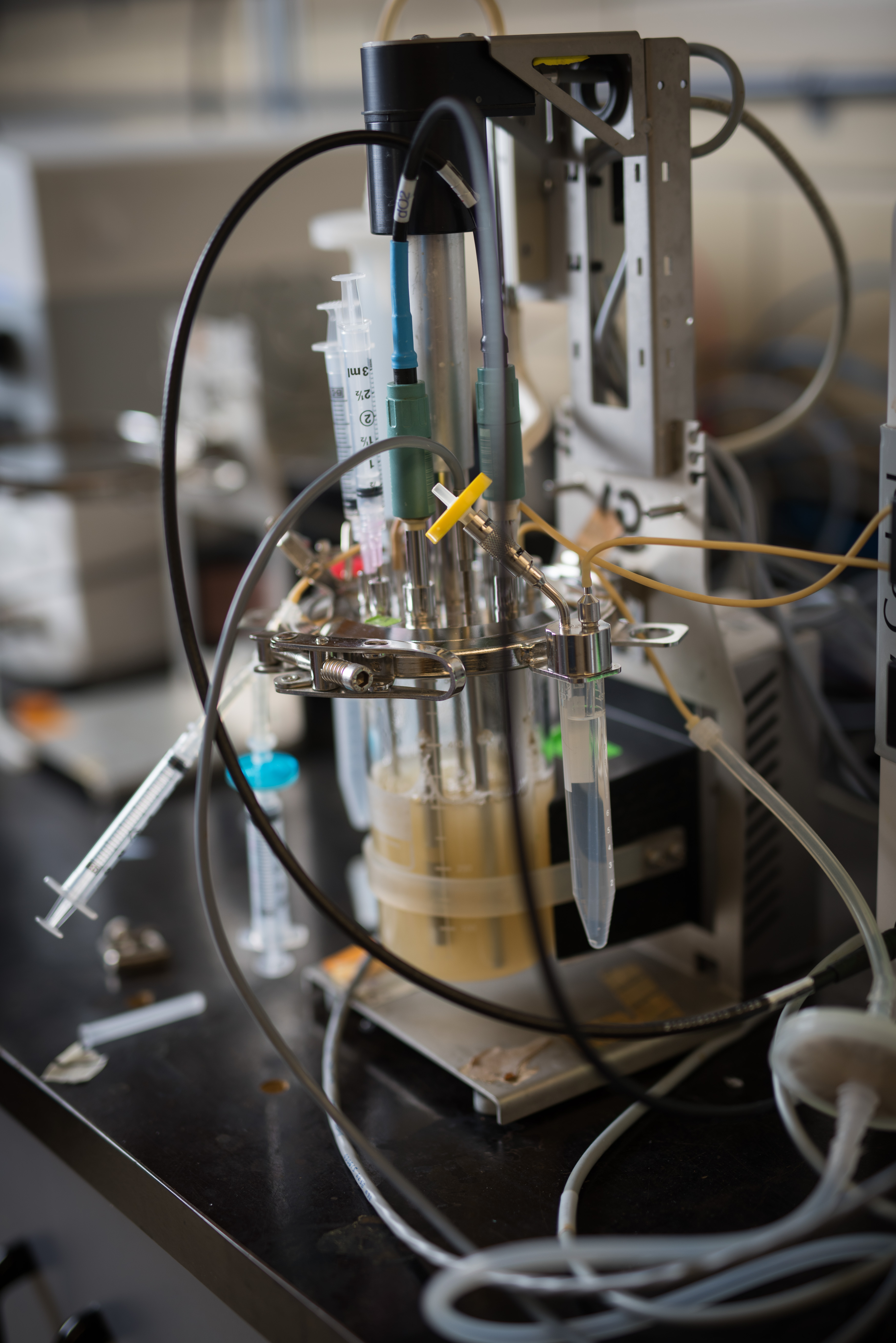 500 mL Amplikons
5 L Infors
80 Fermenter
PrimaDB mass spectrometer for online analysis